Sorry I haven't been blogging much lately. I have had the worst cold ever. Lost my voice, major sinus pressure, just ugggg. I've been sleeping most of the day for the past week. I am so ready to feel better. And I hope I am not sick for Thanksgiving this year!!!!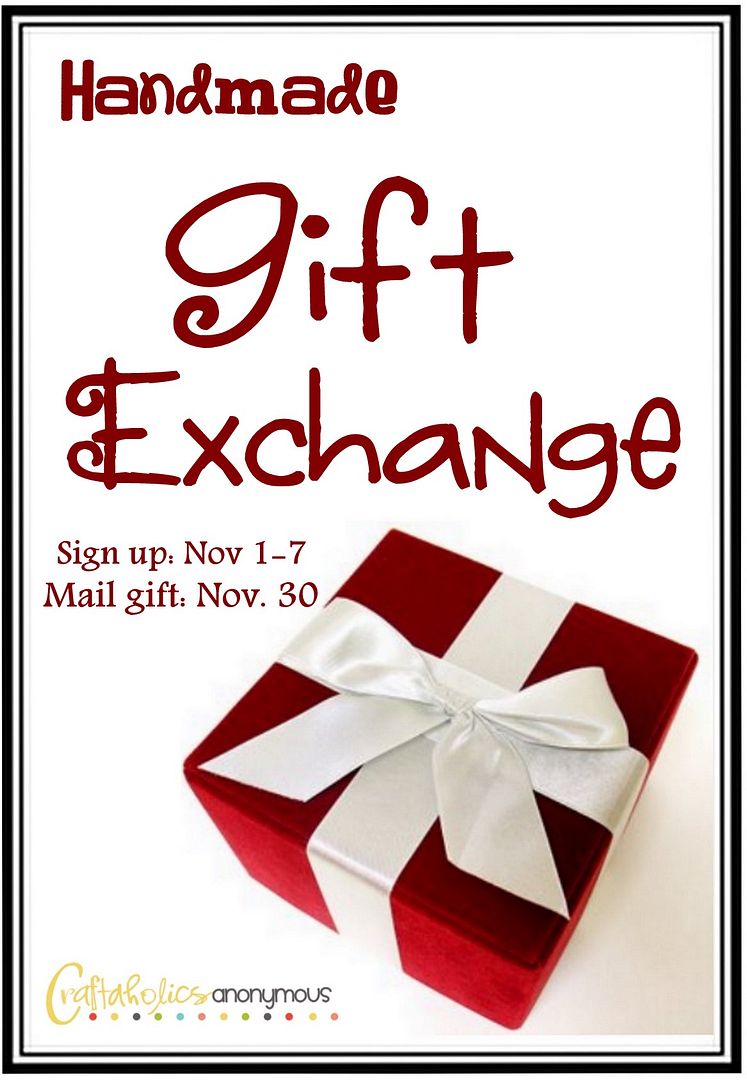 So this year I joined
Craftaholics Anonymous' 2011 Holiday Gift Exchange
. I love doing these exchanges. I usually join one gift exchange and one holiday card exchange each year. They are so much fun to do! Not only do you get to be crafty and get stuff in the mail but you also get a chance to meet fellow crafters from all over the United States. Awesome!!
This year I got paired up with a really nice lady named Penny from Virginia. I have become completely obsessed with yarn wreaths so that is what I made for her. Penny I hope you love it! I put it in the mail the other day if you are reading this!! Here are some pictures:
Her last name starts with a "G". I really wanted to make her gift personal.
Love Love Love how the felt flowers came out and so easy too! Check out the tutorial
here
.
I will share pictures/ the link for the cards I made for the card exchange later. Right now it is time to rest so I can get better and enjoy my movie marathon.